Shop By Category
Welcome from the store owners!
Hi there, Rebecca and Chris Zuj here, we're the store owners of Indulge Contemporary Silver Jewellery, a fashion jewellery and watch store located in Launceston, Tasmania. We would like to personally welcome you to our web store and thank you for taking the time to visit!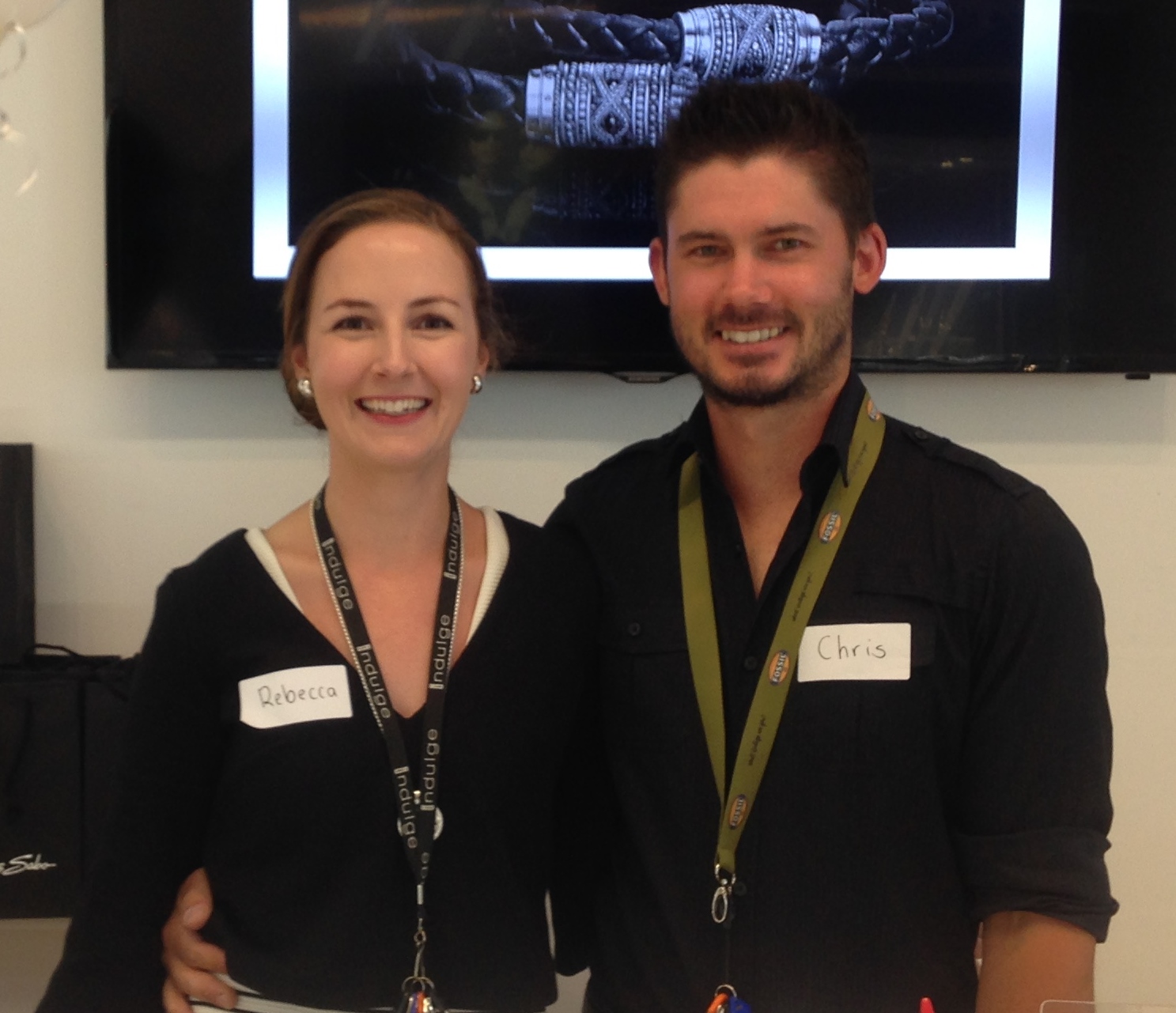 We are proud stockists of a comprehensive range of sterling silver and stainless steel jewellery, as well as fashion watch brands. Both us and our team of Dana, Carolyn, Jess and Ashley have a strong passion for jewellery and watches and are here to assist you, whether it be finding the perfect gift for someone special in your life, or even finding a gift to treat yourself. Our mission is to make your online shopping experience an enjoyable one, and as streamlined as possible, which is why we express post all of our orders with Australia Post to ensure fast secure delivery, with all orders placed prior to 2pm being dispatched the same day. We also offer free express delivery for orders over $99, and have various payment options available for you including Afterpay, Zippay, Paypal and credit card.
We are also founders of Santo Jewellery (www.santojewellery.com.au), a very special jewellery brand that we created in 2017 that has a very special story behind it. Through this brand we give back to the community by raising awareness and funds for a foundation that is very close to our hearts. The collection features two pendants, a HOPE and a CHERISH pendant, where all profits raised from the sales of these pendants are donated to the Cure Brain Cancer Foundation.
Thank you again for visiting our web store, with our comprehensive range of jewellery and watches, we're sure you will be able to find that something special! Please don't hesitate to call us on our free call number: 1800 638 467, if you need any assistance. We're available 9am - 5:30pm Monday - Friday, and 10am - 3pm on Saturdays, but don't worry you can call anytime and just leave a message and we'll be sure to get back to you as soon as we can! We love being able to help!
Happy shopping!
Rebecca & Chris Zuj